Contact Us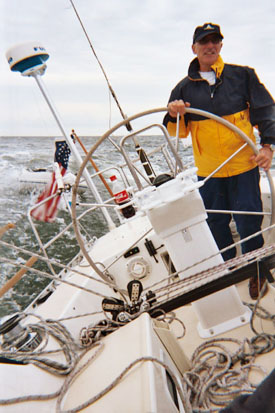 Hi, I'm Tony Iacono, owner of Affinity and SHANOMET LLC a company featuring Bareboat Sailing Charters in Southern New England.
A word about the name: Shanomet is a Native American word for the sub tribe of people who lived on a small point of land in upper Narragansett Bay, Rhode Island. It is the area where I learned to sail as a child on a homemade Lightning.
The Lightning put performance sailing in my blood. AFFINITY, the J/42 sailboat offered by SHANOMET LLC is a cruising design with all the comforts and ease handling a high quality modern cruising sailboat, while she posses a sleek design, carbon fiber rig and quality sails to give you an enjoyable and exciting ride which will place you quickly and comfortably to your next port.
If you would like to talk about a charter date, contact me at:
15 Poplar Street
Newport, RI 02840
484-432-1171
© SHANOMET Company LLC, Featuring New England Bareboat Sailing Charters